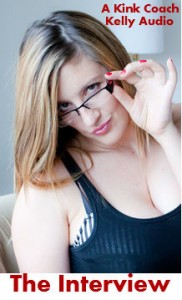 This new hot, exclusive audio can only be found in this Goody Bag – 7 erotic minutes of storytelling for just $15! Buy it now.

You're job hunting and have applied for a personal assistant position at a completely female owned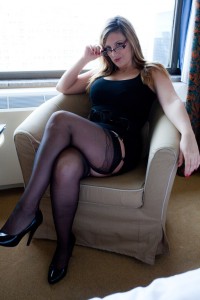 multi-million dollar business. The HBIC (head BITCH in charge) has called you in for an interview. You're seated in a very crowded waiting room…………….looking around at the other applicants. Beefy men with tailored suits and one thing they all seem to have in common; bulging crotches!
Your name is called and you're escorted to her office door. You hesitate as you reach out and take the knob; twisting it and walking in………………
There she is…………looking as confident, domineering and sexy as you imagined.
It's time for your Interview. Will you measure up?
This audio has threads of: sph, humiliation, female domination, cum eating, roleplay, secretary, panties, high heels, joi and cfnm
Please make sure to leave A++++ Feedback on this and any other goodies you purchase.
Don't forget to look through my Goody Bag collection while you're online, to follow me on Twitter and to subscribe to my Personal Blog for updates.
P.S. – I also make custom audios! Send me an email to discuss erotic content and pricing. kelly@kinkcoachkelly.com
XOXO Kelly