I just listened to the finished product of a custom audio order. And OMG – it was HOT AS FUCK!
A caller of mine, we'll call him 'J', asked if I would be interested in making a very specific audio for him. I asked him for some details and while he didn't exactly have a script written, he was able to provide me with those important aspects that he wanted to have included.
It was a fantasy about him and his girlfriend; they were so in love but had never gone 'all the way'. In this roleplay; I was teasing him with a new sexy outfit and after a while, I just couldn't hold back anymore and needed to make love for the first time.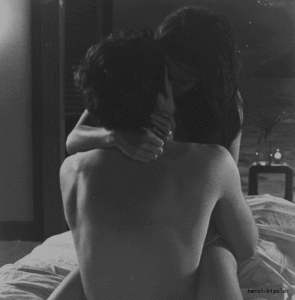 He wanted to make sure I included: a sexy outfit that included garters and stockings, long hair, lots of teasing, romance, love, orgasms for both of us and one very specific detail – a squirting orgasm!
I read through his emails a few times and proceeded to write a script for it. I enjoyed writing the details the most – really getting into the fantasy and imagining what I would wear for him, what I would do, etc.
Well – after a few false starts – I was able to make the audio and it ended up about 12 minutes long! I seduced him, played with a little teasing domination, had him adore my body, used his cock to make myself cum (including my first squirting experience!) and finally couldn't wait any longer and had to make love to him. It ended in mutual orgasms followed with some cuddling and pillow talk.
After the technical parts I had to do – editing for background, clarity and perfection – I played the whole thing back as I sat back with my headphones on. Holy. Fuck. It is SO hot! I can't wait to hear back from him on how much he enjoyed it! I know he is going to have some amazing wank fests listening to this erotic playground

Thanks 'J' for allowing me the pleasure of making this for you – I know you'll love the extra personal details I added on my own!
If YOU want me to make something custom, just for you, just email me – kelly@kinkcoachkelly.com and we can discuss it. You can hear voice samples and see reviews here: Custom Audios by Kink Coach Kelly.
Don't forget to look through my Goody Bag Collection – right now there are 77 goody bags there for you – picture sets, erotic audios, public exposure, penis evaluation program and more!
Follow me on Twitter and subscribe to this blog for the most up to date info on KCK!