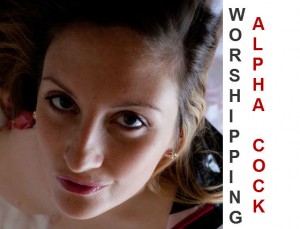 You'll notice that Niteflirt now offers Goodie Bags – it's so exciting to have this new option for putting out sexy pictures, audios, packages, etc. In the theme of creating something hot and new; I talked with my boyfriend about possibly making some audios together. (We take calls together all the time on our Couples Phone Sex Line.) His answer…….
Fuck, Yes!
Can you blame him?

I thought we'd start with some sensual blow jobs and hand jobs before working up to some extreme cuckolding audios, etc.
The first Goodie Bag I've put up is called:
Worshipping Alpha Cock
This one is 4.5 minutes of me sucking William's cock all while telling him how much I love it! It's a really hot, oral audio. I love the ending – you'll hear my cell phone ring – that's because we got a Couple's Call! We ended up having amazing sex for about an hour with a cuckold on the phone – SO FUN!
Look for more and more sexy audios from William and me! If you have a request; email me! We do CUSTOM AUDIOS

Call Me:
1-800-863-5478
ext: 10067563