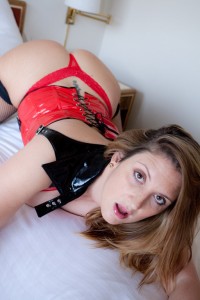 This post is to EXPOSE a Mr. John E. who lives in Tampa, Florida. John E. is a COCK SUCKER.
John E. started calling me about two weeks ago. He had 'fantasies' about sucking another man's cock. He was drooling over a certain man at his local gym and would tell me about how he could see the outline of the man's cock through his gym shorts. Within just a couple of days, I had John E. going into the showers at the same time as this stranger would. He finally got a glimpse of his bare cock………
That's all it took. While John E. didn't quite have the balls to approach this stranger; he was cock crazed enough to peruse the Craigslist ads. We read the ads together and selected a few to respond to. I specifically helped him find ads from men that were just looking to have their cock sucked. We agreed that he would sit the phone down next to the bed so that I could hear him sucking his first cock.
This afternoon, with me on the phone, he knocked on the hotel room door of a business man that was in town for a few days. I told him not to hang up. I told him to sit the phone down and to let me listen.
He didn't follow my explicit instructions and now, he is being exposed here on my blog and on Twitter – for ALL to see. John E. is a cock sucker.
Now John, call Me and tell Me all about it…………..
I bet you'll follow my instructions next time.
Call Me:
1-800-863-5478
ext: 10067563
View My Niteflirt Listing