Friends & Flirts: KCK Recommended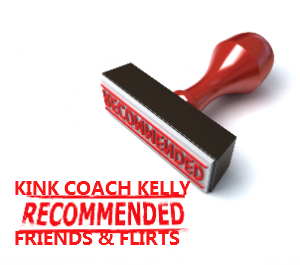 I know good phone sex. I know excellent phone sex providers. Below is a list of My trusted friends and fellow flirts; if you call one of them you can be assured you will be speaking with an experienced phone Mistress. If I am simply unavailable and you are in 'need'; you may call any of the ladies listed below. Click on their links to be taken to their personal blogs.
Mistress Susan – specializing in small penis humiliation, she is smart and sexy – the most dangerous combination! She will appeal to those of you who yearn to hear the truth from an honest, mature woman. Highly recommended! You can often find us together on my Multiple Mistress Party Line!
Miss Fernanda – Humiliatrix Extraordinaire: I specialize in tease and denial, guided

masturbation, small penis humiliation, forced bi, chastity, hard core humiliation, sensual domination, straponplay, cbt, feminization, sissification, forced intox, forced cum drinking, cuckold fantasy, forced orgasm, denied orgasm, denied orgasm, ruined orgasm, roleplay, erotic humiliation, sensual humiliation, spanking, financial domination, naughty confessions, stroking games, ass worship, queening, foot worship and vore fetish. I also love to watch you on cam. After all you are here for My amusement.
Sintellectual Jane: You have a penis; she has a brain. Thus is the most accurate
description of the sintellectually devious Miss Jane. Her peer-less expertease at dominating men from the top down helps to ease the age-old dilemma of which head controls a man … the answer is simple: Ms Jane controls them both! Her sharp wit and enticing voice will soon have you ensnared and you won't be able to stop coming back for more. Be sure to check for her "Sintellectual Sunday" series on her blog for a weekly wrap-up of all things sintellectual.