So, this is Richard M****. I'm going to tell you everything I know about him – because I can!
Richard lives in Queensland, Australia and – as you can see – he is an aspiring cock sucker. That's not a real cock he's sucking; unfortunately. It's a strap on worn by a Mistress that he paid to fuck his mouth. You see, I discovered that Richard only has a 4″ (I think that number is generous) pathetic, little dick that can't please any woman. It only makes sense that he would eventually find his place……on his knees sucking a REAL man!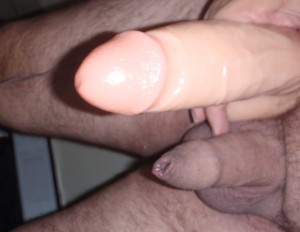 Look at this photographic evidence of just how ridiculous Richard is as a man. He's not a man. That rubber cock next to him is more of a man than he is! Richard should be worshiping and FLUFFING Alpha cock and cleaning up creampies! At least Richard knows this is all true; he actually confessed it all to me over the phone and – obviously – even took these photos to show me that he was telling the truth.
Do you recognize Richard? Do you think you can get Richard to suck your cock? Or, do you want to talk to Richard about what a loser he is to be exposed like this? I don't usually do this…..but……he asked for it…..here's Richard's personal email address! PLEASE – send him a pic of your cock!
marlowecv3@yahoo.co.uk
Note: Richard is being exposed here on my blog – this is REAL – he asked for this by purchasing my Public Exposure Goody Bag and following through. I have his written and verbal permission (begging actually) to put this info and these photos out there for the entire world to see. I will NOT be removing this blog, photos, or twitter posts for any amount less than $$$$$ (Richard – you know how much this will cost) and I absolutely mean it.
Do YOU want to see your name, your pics, your confessions right here on my blog and on my twitter page? I can't wait to Expose YOU! Just buy my Confessions Goody Bag and follow the instructions inside to start your exposure REALITY!
P.S. – Make sure to look at the past exposure blogs I've written – keep in mind that some have been removed (blackmail fantasy fetish anyone?)