I received an email on Niteflirt recently letting me know that my Public Confession Goody Bag had been purchased by someone named ihaveonenut. I knew he was a loser before I even found out the truth about him! He really does just have a uni-ball!
I couldn't believe it when he sent me this picture: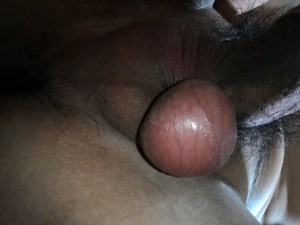 That is what it looks like when a guy takes his one ball and makes it even tighter! Talk about a One Balled Loser! Anyone know a half man named Steve Long or maybe Mr. Singleton? With a wifey named Kristine? If so – make sure you told him you've seen his wonder nut!
You asked for the exposure. Here it is! You know there's only one way to get me to take this down……….