I have 78 Fucking Hot Goodies for your listening and viewing enjoyment! As if you needed even more to fap off to…………………My first hot audio of 2017 is here! I've attached two clips to this email for you to listen to….I'm sure they're going to get your dick's attention!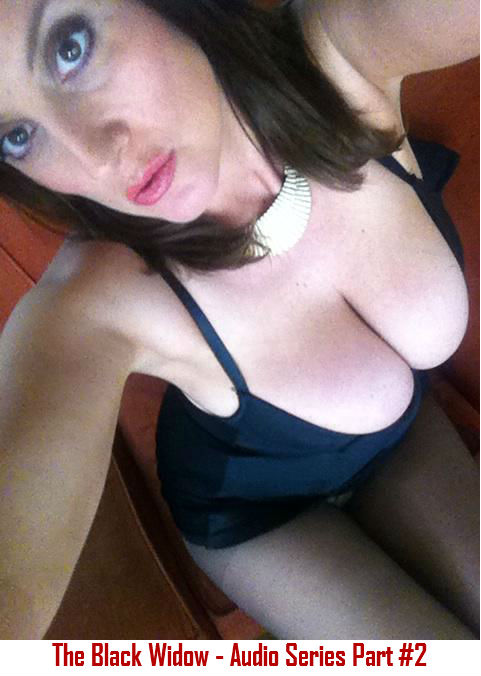 You may have already enjoyed The Black Widow Series: Part 1 – now you can listen to Part 2!
The Black Widow! With her seductive curves and superpowers galore; she is going to milk our superhero until he can't take anymore. Close your eyes and hit play; you'll be taken away to a fantasy world where you're the sexual prey!
Here are some reviews of Part 1:
OMG Perfect next chapter to the incredibly hot superhero story. Left me weak in Your control.
Fantastic! The Black Widow traps and seduces the hapless superhero to be her willing sex toy. I am utterly envious!
mesmerizing and sucks you in
Buy Part 1 Here:

And now…..she's back!
Part 2 finds our super hero yet again helpless to fight the seductive powers of The Black Widow. This time; she has a big bottle of oil – a juicy pair of tits – and all the time in the world to milk and drain her toy over and over again! 22 minutes of hot fantasy fun!
Buy Part 2 Here:

If you enjoy fantasy erotica – I also have The Succubus Series – you can buy each part individually or you can buy all of them for a bulk discount.
If YOU want me to make something custom, just for you, just email me – kelly@kinkcoachkelly.com and we can discuss it. You can hear voice samples and see reviews here: Custom Audios by Kink Coach Kelly.
Always make sure to be a good pet and leave excellent feedback on every goody bag and every phone call!
Follow me on Twitter and subscribe to this blog for the most up to date info on KCK!
Tugs & Kisses!
Kelly