I know you can't get enough of this delicious body. I love using it to tease everything – and I do mean everything – out of you!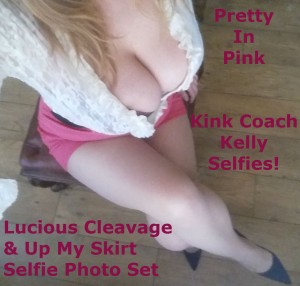 I've just exposed 13 sexy new photos of myself in a sexy white lace top, cleavage spilling bra, super tight pink skirt and yummy heels!
Up-skirt – cleavage – legs for days – you'll get it all!