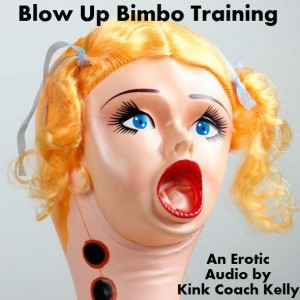 This audio idea was inspired by a custom audio purchaser. He ordered a custom audio to be made and then I asked him how hot would it be if I put the audio up for sale as a goody bag? I think he squealed with delight at the thought of it! So, here it is…..!!!
Cum slut programming by Kink Coach Kelly! This audio is fucking hot! I take you to a strip club and surprise you by transforming and feminizing you into the perfect blow up fuck doll! Soon, your eyes are glazed over and your mouth is opened into the perfect 'o' as you're surrounded by black alpha males and trained to drain their cum! You're too stupid and plastic to realize that the more cum you soak up; the more addicted you become!
Please make sure to leave A++++ Feedback on this
and any other goodies you purchase.

Don't forget to look through my Goody Bag collection while you're online, to follow me on Twitter and to subscribe to my Personal Blog for updates.
P.S. – I also make custom audios! Send me an email to discuss erotic content and pricing. kelly@kinkcoachkelly.com
XOXO Kelly