Here we go again……………..
Another tiny dick………………….
Another feminized cuckold………………………
I love opening emails that say 'expose me Kelly' after someone buys my Public Confessions & Exposure Package on Niteflirt. I know that whatever is inside of that email is going to amuse me and I'm going to LOVE showing everyone whatever's inside!
Today – I am exposing David S. – he's a 53 year old tiny dicked loser from Denver, CO. Here he is (he's lucky I let him pay extra to cover up his face – don't you love how I covered it? SO appropriate!)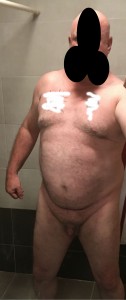 Can you believe this guy even has a wife? LOOK at that tiny dick – can you even see it?? It's absolutely pathetic! Just a waste of limp meat between his legs. EW!
It's so pathetic that it's no wonder at all that his sexy as fuck hot wife Kyoung is out getting some REAL cock. BIG cock. Probably BBC! It's what she deserves after putting up with that mini dick for so long.
Now, Kyoung is actually letting this cuckold in on the action – she's dressing him up like a bitch! Just LOOK!!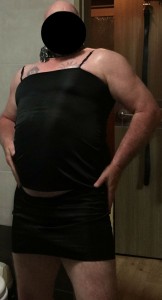 Do you recognize David S.? If so – let me know!!!
Make sure to re-tweet and re-post – like and comment on this blog post so we can spread these pics ALLLLLLLL over the internet.
He asked for it – he paid for it – and now – he's getting the exposure he deserves.