This is a new term I've heard recently:
Abandoned Orgasm.
Now, I've of course been providing ruined orgasms, delayed orgasms, forced orgasms, dry orgasms, prostate orgasms and multiple orgasms for years! But what could an abandoned orgasm be?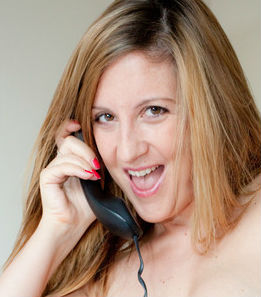 I had a web cam slut showing me his cock and asking me to provide him with an Abandoned Orgasm. I asked him to describe it and he said it's "when you stroke and start to cum but your Mistress makes you take your hand off of your cock and you just have to…..
watch the cum dribble out".
I had to see this for myself! I guided him in a masturbation session; never again mentioning the words abandoned orgasm. As he got close, I felt myself scooting closer and closer to my computer screen so I could watch intently. I saw his balls lift……I saw him stroking so fast his fist was but a blur…..his head threw back and he started to let out a groan….I firmly and loudly said:
Take your fucking hand off of that dick!!!
He hesitated for a mere second and then took his hand off. His hand hung in the air, fingers splayed, hoping to be allowed to stroke through the orgasm. I, however, completely abandoned his orgasm and just watched as the creamy cum dribbled and shot out of his cock head. Oh it was glorious to see his face fall. To see the disappointment.
He was indeed………Drained But Not Satisfied.
Want to give it a try yourself? Call Me for your next abandoned orgasm. I've also added an Abandoned Orgasm audio to my Erotic Audio Collection – you can purchase and listen over and over again.